Varnish Info
Webscale STRATUS allow you to manage and flush Varnish cache within the Control Panel.
For more on configuration for Varnish, see Best Practices > Enabling Varnish on Webscale STRATUS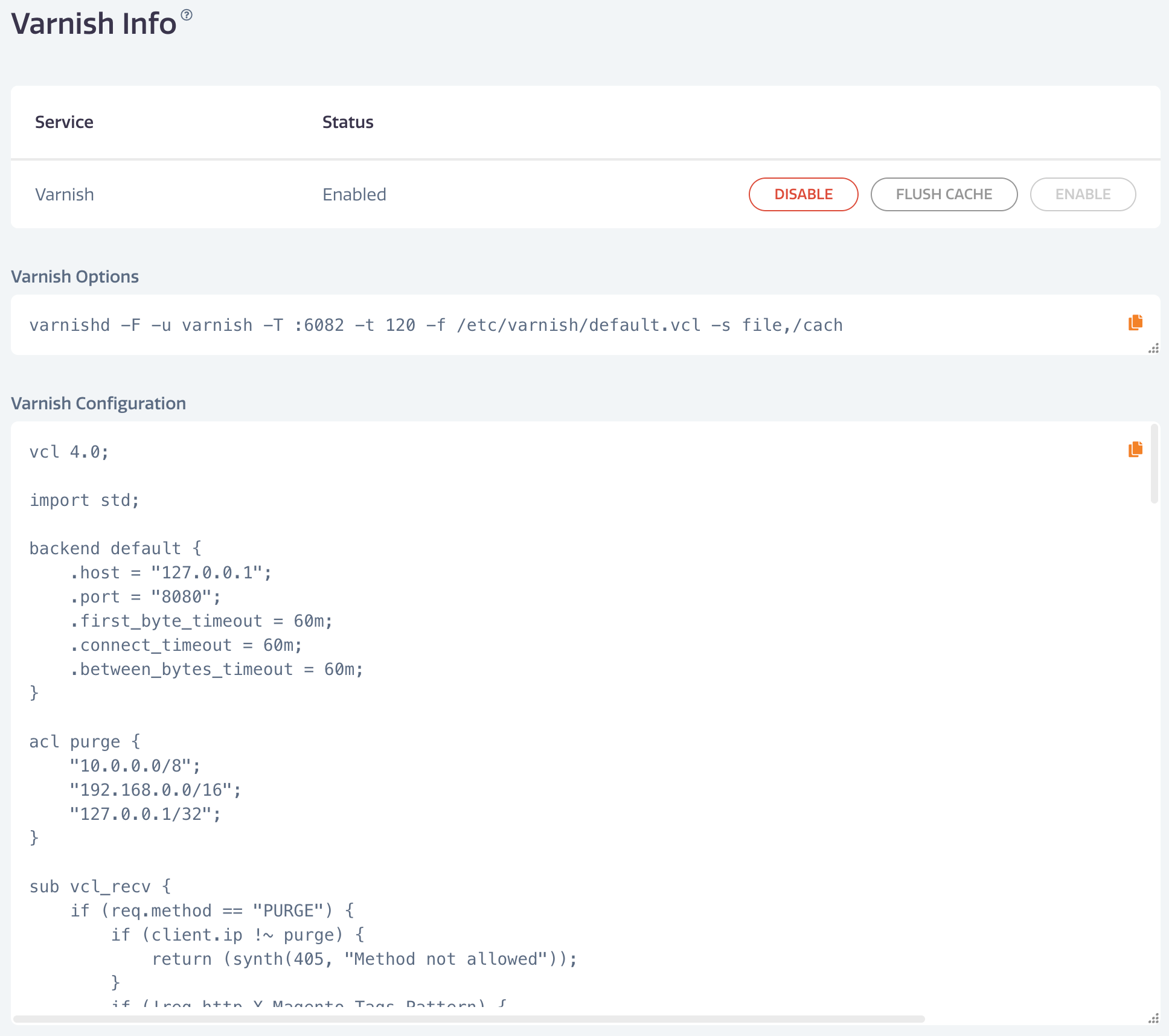 To access Varnish controls, go to Varnish > Info in the Webscale STRATUS sidebar menu.
To enable Varnish, click ENABLE.
To disable Varnish, click DISABLE
To flush the varnish cache, click FLUSH CACHE
To copy any field value for other use, click the copy icon in the upper-right of any field.