Redis Full Page Cache
Webscale STRATUS enables Redis for Full Page Cache (FPC) by default.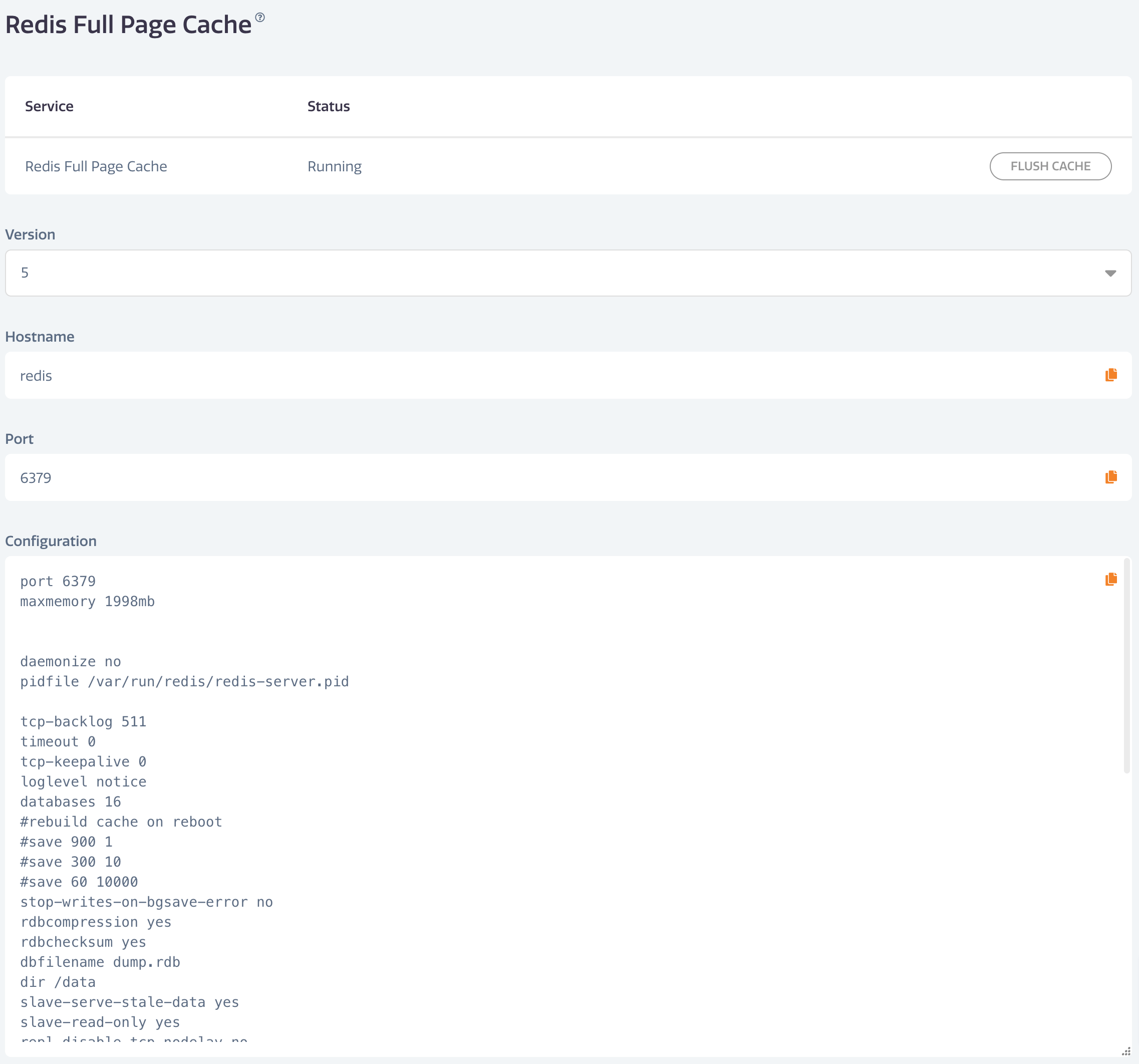 To view and flush the Redis cache, go to Redis > Redis Full Page Cache in the Webscale STRATUS sidebar menu.
To flush the cache, click FLUSH CACHE.
Choose the version of Redis.
Click UPDATE to commit the version change.
To copy any field value, click the copy icon in the upper-right of any field.