Redis Config Cache
Webscale STRATUS allows you to enable Redis cache depending on your needs. For more on configuring Magento caches, see Best Practices > Configuring Caches.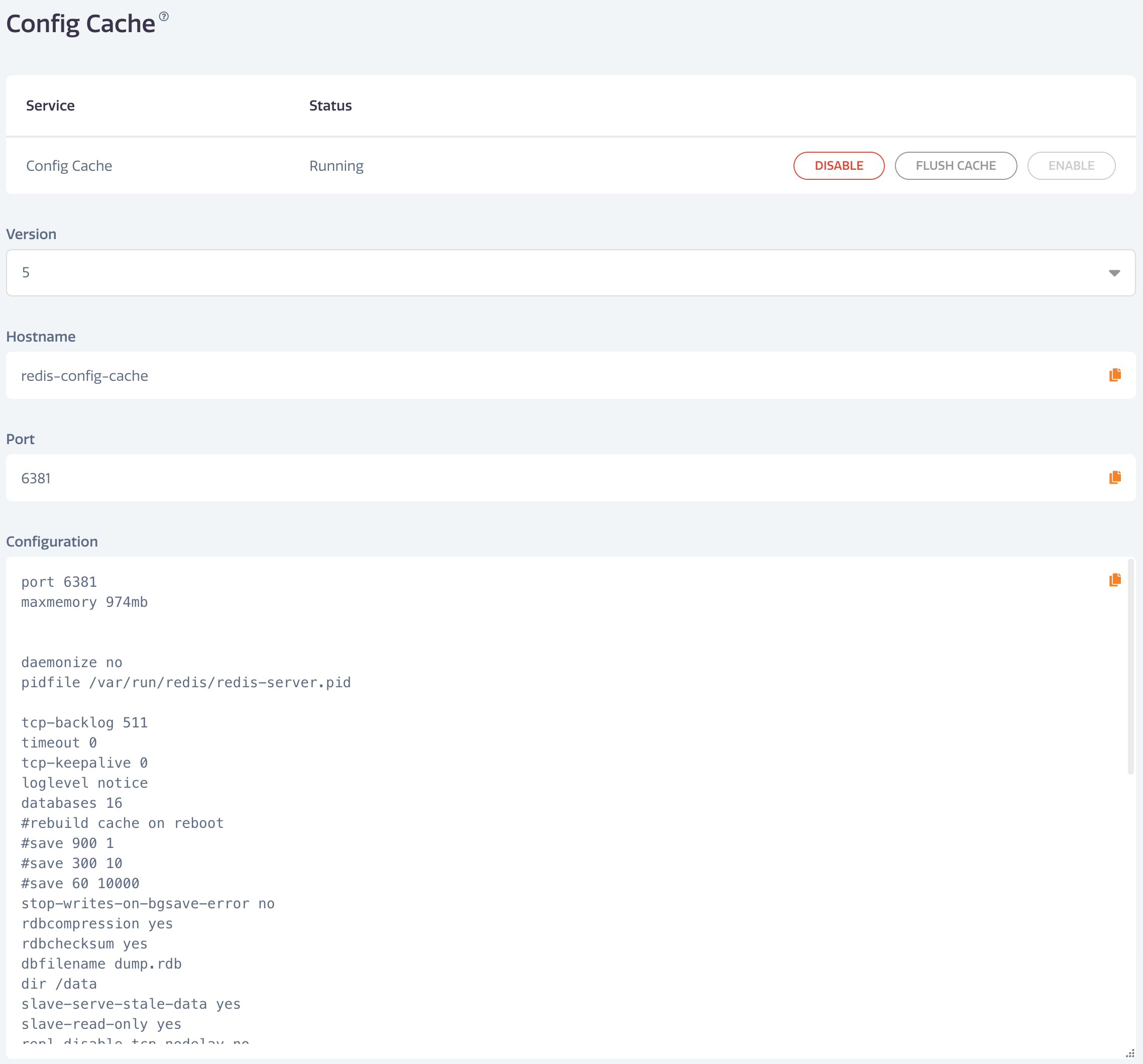 To enable Redis caches on STRATUS, go to Redis > Config Cache in the Webscale STRATUS sidebar menu.
To enable Redis cache, click ENABLE.
To disable Redis cache, click DISABLE
To flush the cache, click FLUSH CACHE
To set the version you wish to use, choose the version, then click UPDATE.