PHP Info
Webscale STRATUS provides visibility into the PHP configurations of an environment. To view the PHP information, go to PHP > Info in the Webscale STRATUS sidebar menu.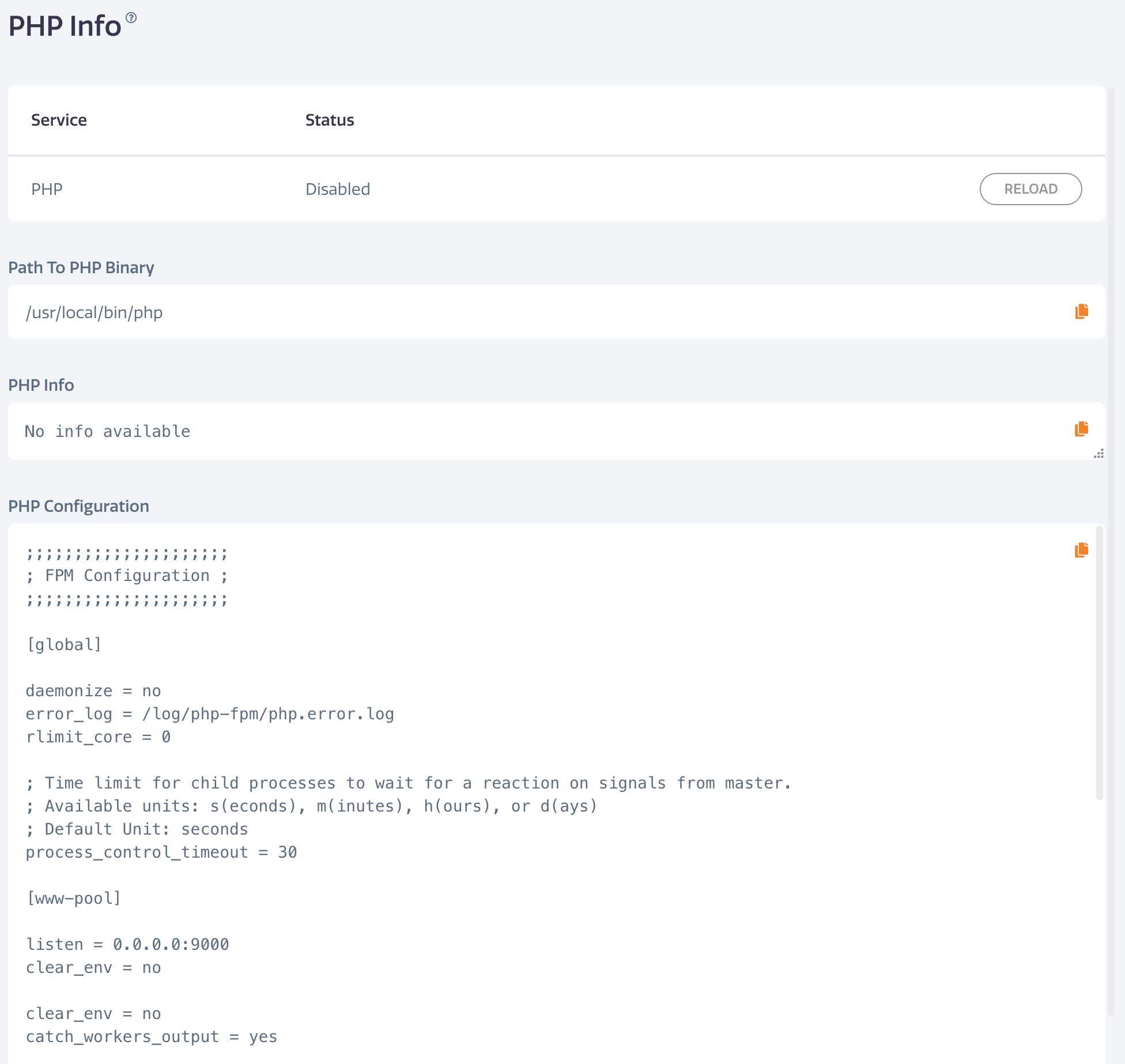 Click RELOAD to reload the PHP configuration. The Status value (Enabled/Disabled) refers to the PHP status service.
To copy any of the fields shown, click the Copy Icon in the upper-right of the field.
Webscale STRATUS provides additional tools related to managing PHP on a server: