Blackfire
STRATUS includes the ability to communicate with the Blackfire service for testing and improving PHP performance.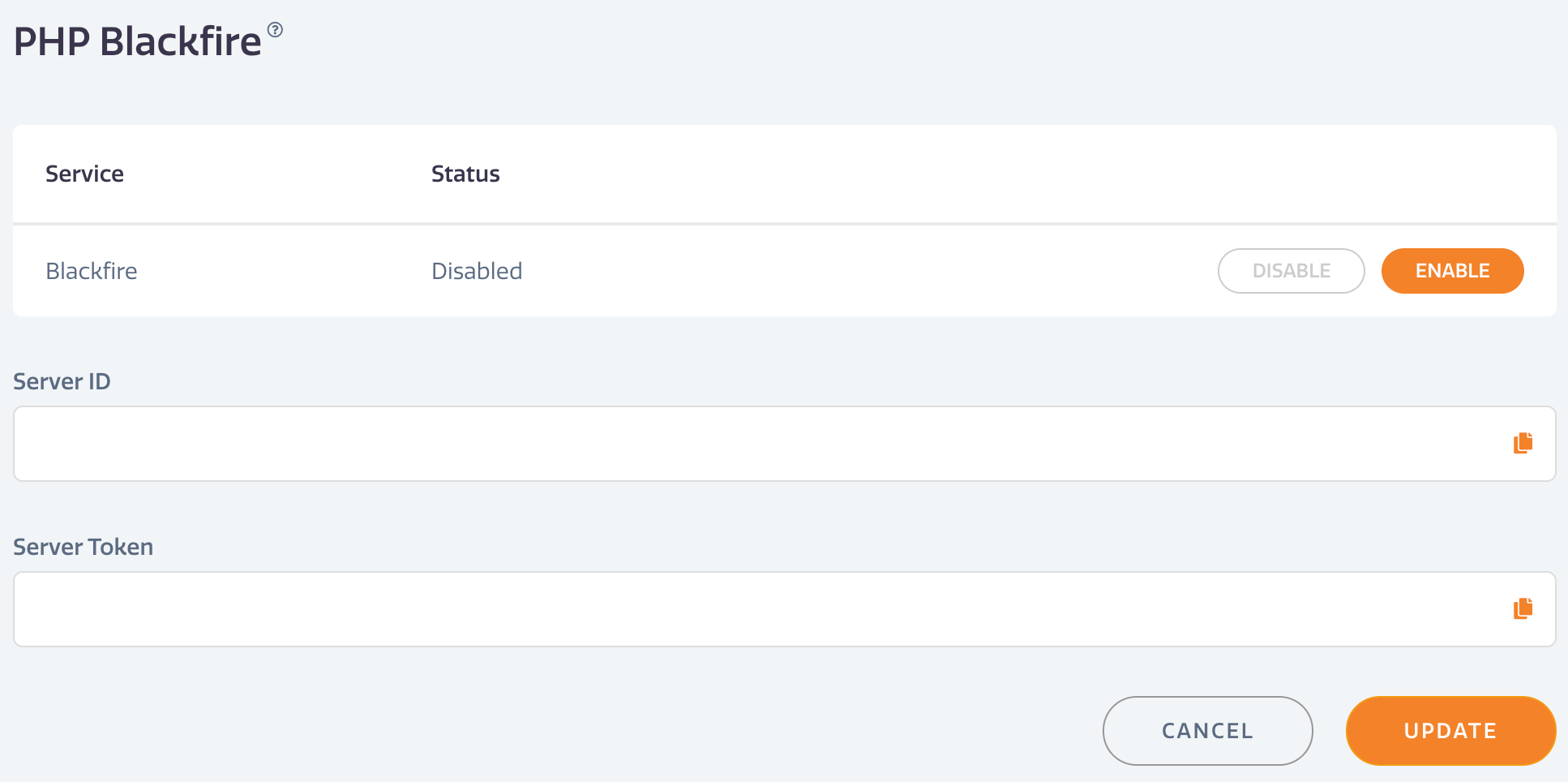 To enable Blackfire:
Go to PHP > Blackfire in the STRATUS sidebar menu.

Blackfire Service — Click ENABLE.
Server ID — Enter the Server ID value provided by Blackfire.
Server Token — Enter the Server token provided by Blackfire.

Click UPDATE to save changes.