Webscale STRATUS Knowledge Base
Use this guide to learn more about Webscale Stratus and how to maximize your Magento® performance.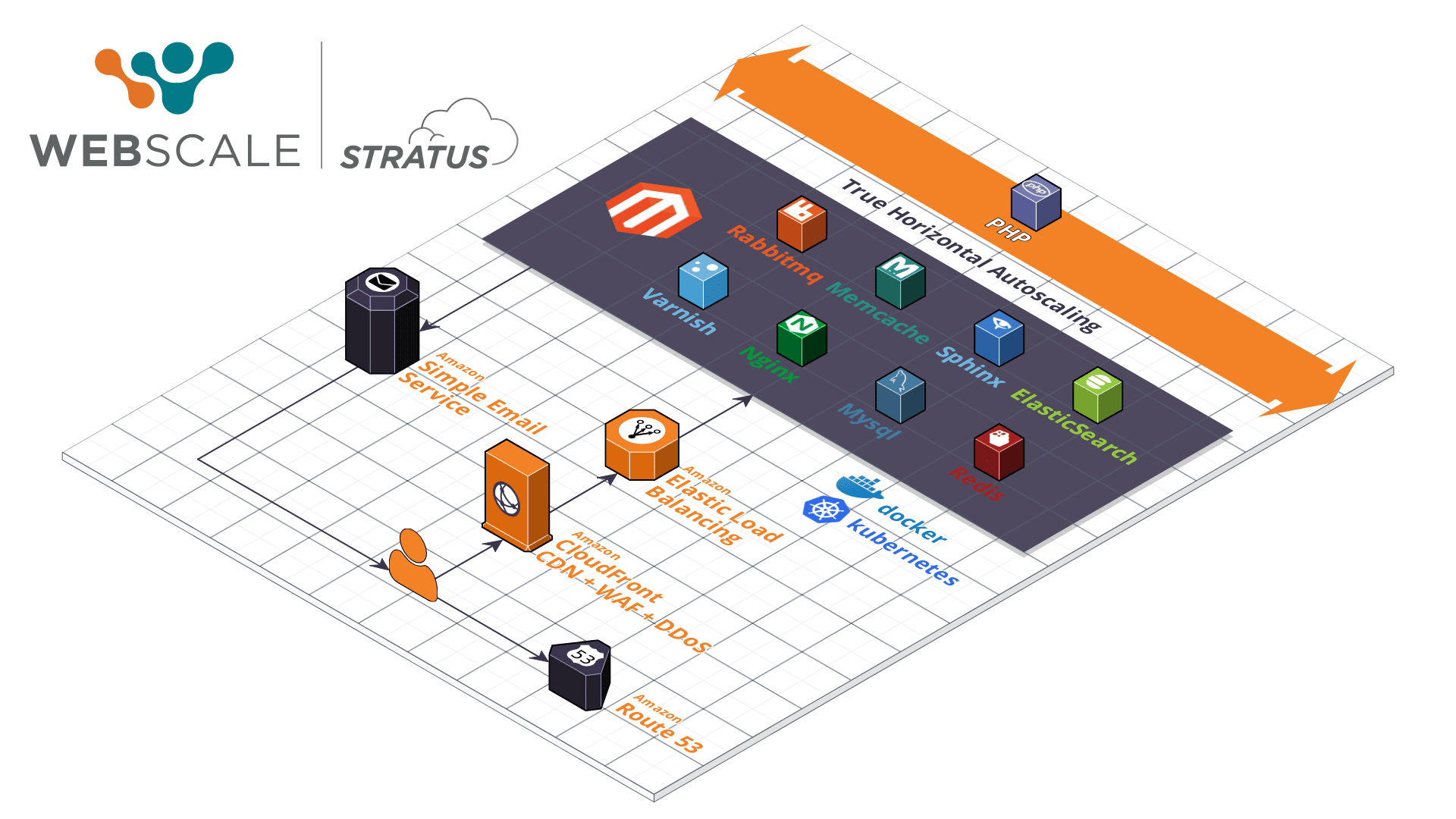 How to Use Our Knowledge Base
Our KB guides are focused on the features and functions of our service. For resources specific to Adobe Magento software, see our Magento Resources below.
To Get Started, review the items in the left-hand Knowledge Base menu (in the sidebar on desktops; in the hamburger menu on mobile). This will give you a beginning overview of the Webscale STRATUS platform and the many articles and guides within our KB to assist you.
The Hosting Support section of our KB is also an important resource for you. Our engineers and programmers have provided step-by-step guidance to make sure you're optimizing Webscale STRATUS and conforming to our terms.
Another important section you should view is the Webscale STRATUS FAQ. This will give you helpful information about our Support Policy, Migration Policy, and other key questions about our services and support.
Magento Guides
While providing detailed guides on how to develop and operate a Magento store is aptly covered by Adobe documentation (see below), we do continue to add insights, advice, and recommendations to our library of guides for both Magento 1.x and Magento 2.x. In our work of supporting thousands of Magento merchants, we're able to collect real-world examples of proven solutions for common Magento challenges. Review the menu sections for Guides > Magento 1 and Guides > Magento 2.
Free Training
Webscale STRATUS also provides free online video courses for those who wish to take a further dive into STRATUS and the Magento 2 Admin backend. These free courses are provided for developers and merchants.
Magento Resources
For information — beyond Webscale STRATUS services — to help you build and manage a Magento store, consider the following online resources.
Additional Support
As a Webscale STRATUS customer, you can request support for your account by submitting a support ticket in your Webscale STRATUS dashboard. Our team is available 24x7, 365 days a week to quickly respond to submitted tickets.