Magento Info
The Magento Info area is part of a larger Magento section in the Stratus Management panel.  Get there by expanding the Magento section and clicking Info.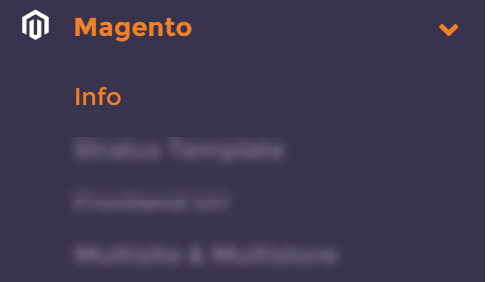 The Info page may take a few moments to load. As the page loads it runs several commands to gather information about your Magento install. The installation is automatically detected based on your Stratus Template and document root settings.  Output from various Magento 2 commands and/or n98-magerun(2) utilities provided additional information.
The various sections are great for a quick check of your Magento configuration and store details.