Creating and managing DNS zones
Every site hosted on Mojo Stratus uses Amazon's Route 53 service.  We recommend using our Route 53 solution for all hosted domains.  However, it is possible to use 3rd party DNS providers. See more at DNS Best Practices
Viewing your zones
You can view a quick summary of the zones you have under a Stratus instance by logging into your Stratus panel then selecting DNS from the left-hand navigation menu.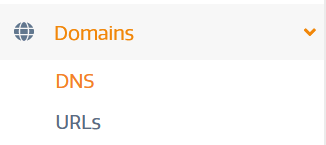 All zones are created with the following settings:
4 records for validating Amazon SES – 3 CNAMEs and a TXT record
Pointed to the CloudFront distribution CNAME for your Stratus environment xxxxxxxx.cloudfront.net
Creating a new zone
Open your Stratus management panel
Click Add New DNS Zone next to DNS above the DNS zone summary
In the text box to the right, add your domain without any prefix like www , i.e. if your site is example.com, then add example.com not www.example.com to this form.
Click Create to save the change.
Route 53 will update within a few minutes.
Edit an existing zone or add custom records
Open your Stratus panel
Click DNS to open the detailed DNS Management page
Select your zone from the list, you should see a series of records similar to this screenshot
Add your custom records. For non-MX records, go to the bottom and hit the + symbol to add a new row, then fill out the required fields. You can add multiple records at once and save in batches. This is recommend since each update takes 15-20 minutes. When you are ready hit Update to send your changes to Route 53.
MX records are near the top for your convenience, like the other records they can be added in batches. Click Update when you are ready to save them.
Supported record types
Mojo Stratus supports only these record types.