Default Cron Configuration
The defaults below come from official Magento recommendations.
Magento 1
Magento 1 requires cron.sh to be ran every minute to update and execute it's internal schedule.  On a default Stratus environment that configuration would be:
* * * * * /bin/bash /srv/public_html/cron.sh >> /srv/public_html/var/log/cron.log 

2

>

&

1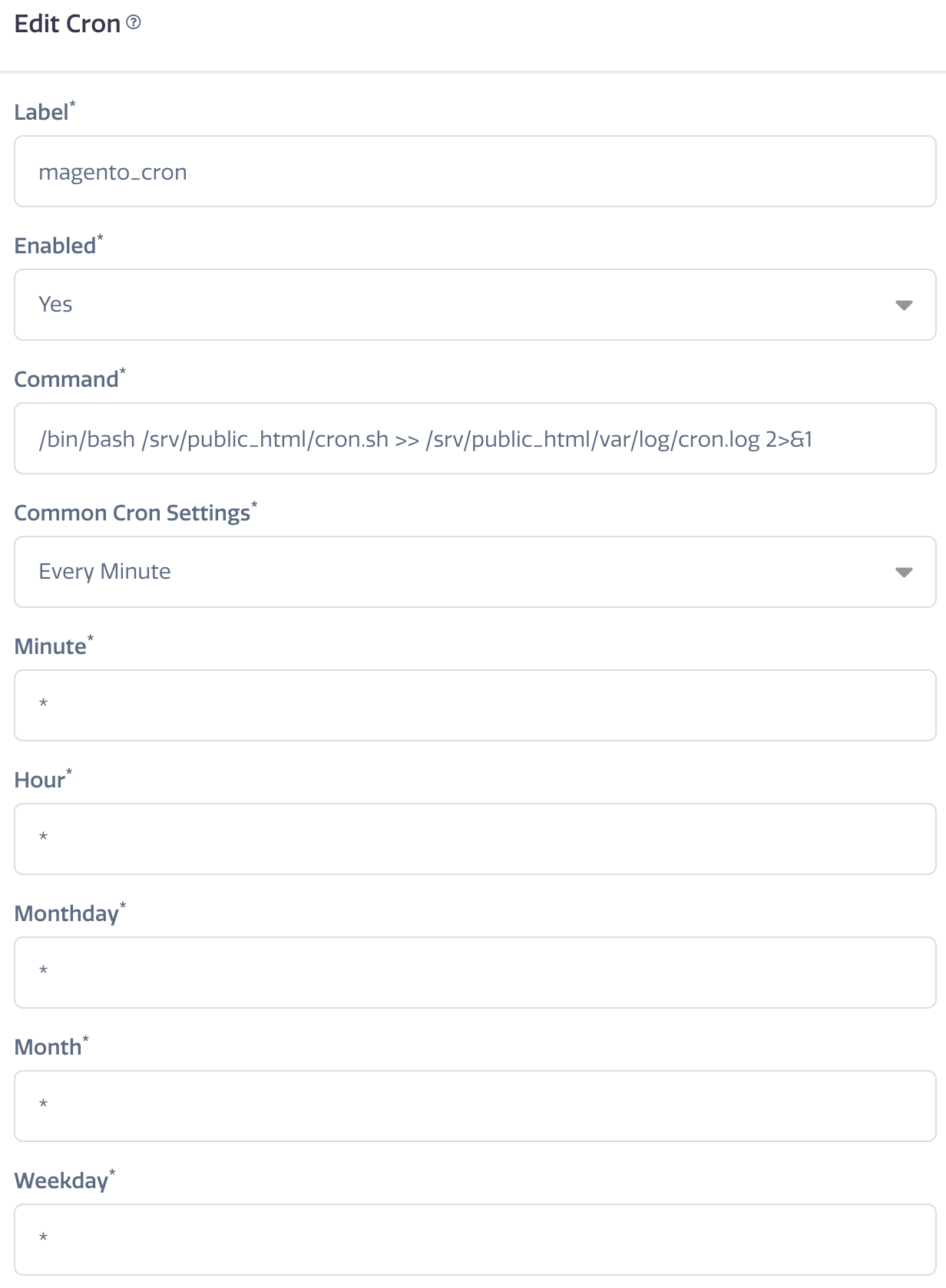 Magento 2
Magento 2 has three crons, because more is better. By default these are already set on every Stratus environment. If you have customized your document or web root, the jobs will need updated to show the correct file paths.
#cron 1


/usr/local/bin/php /srv/public_html/bin/magento cron:run >> /srv/public_html/var/log/cron.log


#cron 2


/usr/local/bin/php /srv/public_html/update/cron.php >> /srv/public_html/var/log/cron.log


#cron 3


/usr/local/bin/php /srv/public_html/update/cron.php >> /srv/public_html/var/log/cron.log