Blackfire.io
Blackfire.io is a paid PHP profiling tool. Unlike XDebug, it can be left on without impacting your site performance. So your devs can evaluate request times on production without slowing you down. It is also much easier to use than XDebug for performance checks. However, it cannot act as a powerful debugger like XDebug.
To get started, first make sure you have an account with Blackfire.io. Set up an environment or profile so that you have a Server ID and Server Token. That is available in several places on Blackfire's website. An easy place to find it is in the installation instructions assuming you are logged in.
Once you have the ID and token, open your Stratus management panel.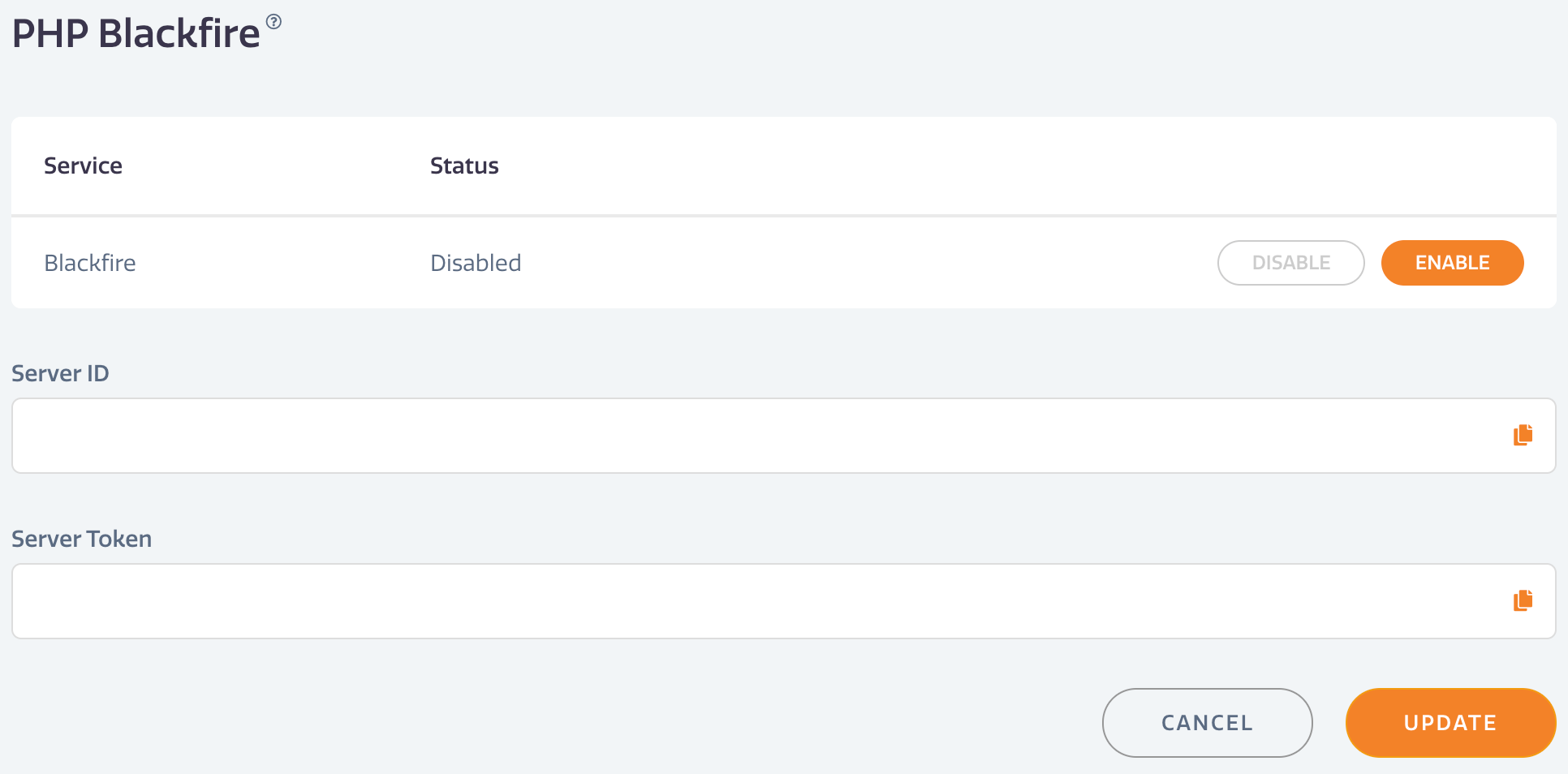 You should see a form similar to the one above. Check the Enabled box next to Blackfire Service. And fill in your Server ID and token. Then click the yellow Update button. Your site will be offline for a few minutes while services restart with Blackfire enabled. If you had XDebug enabled already, you will get a warning. XDebug and Blackfire can never be used together.
Now using the Chrome or Firefox browser integration you can start profiling your Stratus site direct from your browser. If you get an error profiling, double check your server ID and token. Or contact our support.