Cloudflare DNS Setup
The initial setup wizard for Cloudflare will prompt to point A records instead of a CNAME. This is not an ideal setup because IPs can change and will be different depending on geographical location. Cloudflare can be allowed to pull records automatically since it will also pull the needed records for Amazon SES, but make sure to change the A records to a CNAME instead. Cloudflare will automatically apply CNAME flattening.
Remove the A records and change dns to point to the cloudfront url for your domain. You can find this under the DNS section in your stratus panel.
EXAMPLE: CLOUDFRONT URL IN STRATUS PANEL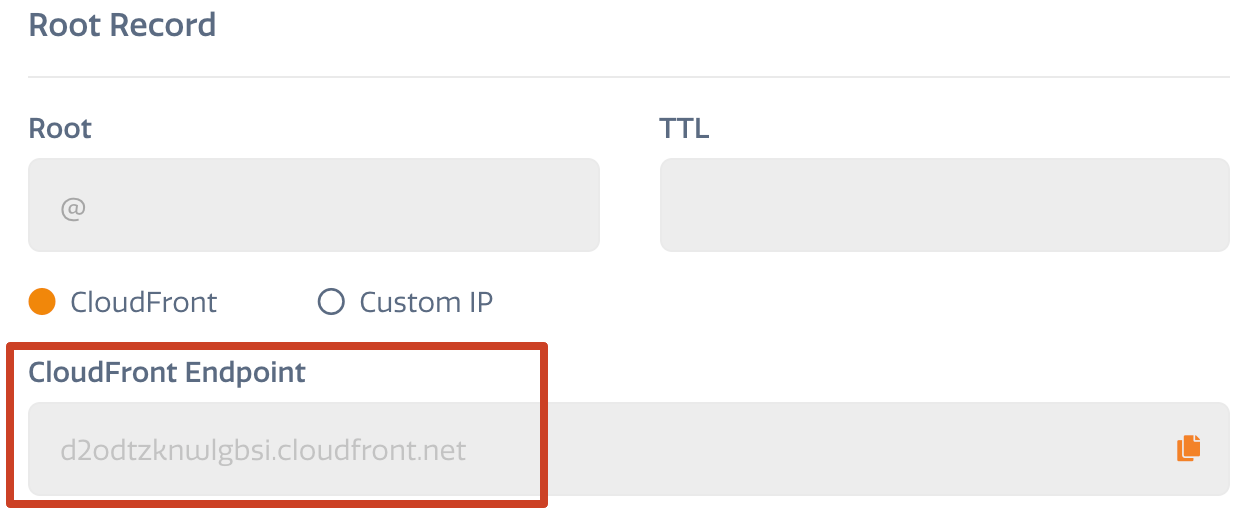 EXAMPLE: CLOUDFLARE DNS SETUP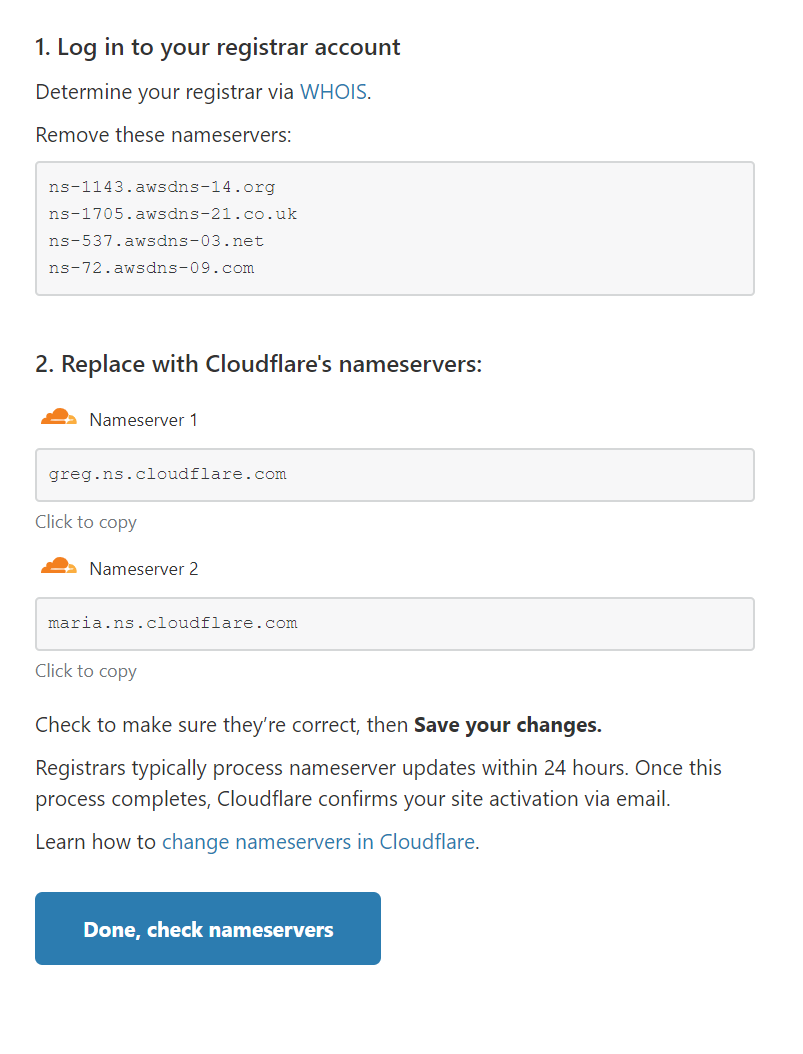 It will ask you to change name servers. This process should not cause any downtime if your domain is currently pointed to stratus. However, as a precaution, you may want to proceed during off-peak hours. If your domain is not currently pointed to stratus, DNS can take up to 24hrs to propagate.
Cloudflare Settings
Under SSL -> Overview, make sure this setting is set to FULL

Under SSL -> Edge Certificates, make sure this settings is set to force HTTPS

Cloudflare Proxy
Once your store is behind Cloudflare, you can turn off the proxy portion any time under the DNS tab in your Cloudflare account by turning the orange cloud to a grey cloud (by clicking it).
EXAMPLE: PROXIED

EXAMPLE: NOT PROXIED