How To Contact MageMojo Support
Why a portal?
Our portal , as of May 28th 2018, does the following:
Automatically verifies identities
Improves resolution time on our end by categorizing tickets by server/website name, category and priority.
MageMojo Ticket Portal
After logging into MageMojo.com, you can go to My Tickets which will redirect you to our Helpdesk portal.  Here you can see past tickets and submit new ones via a form. Initially you will only see the form below: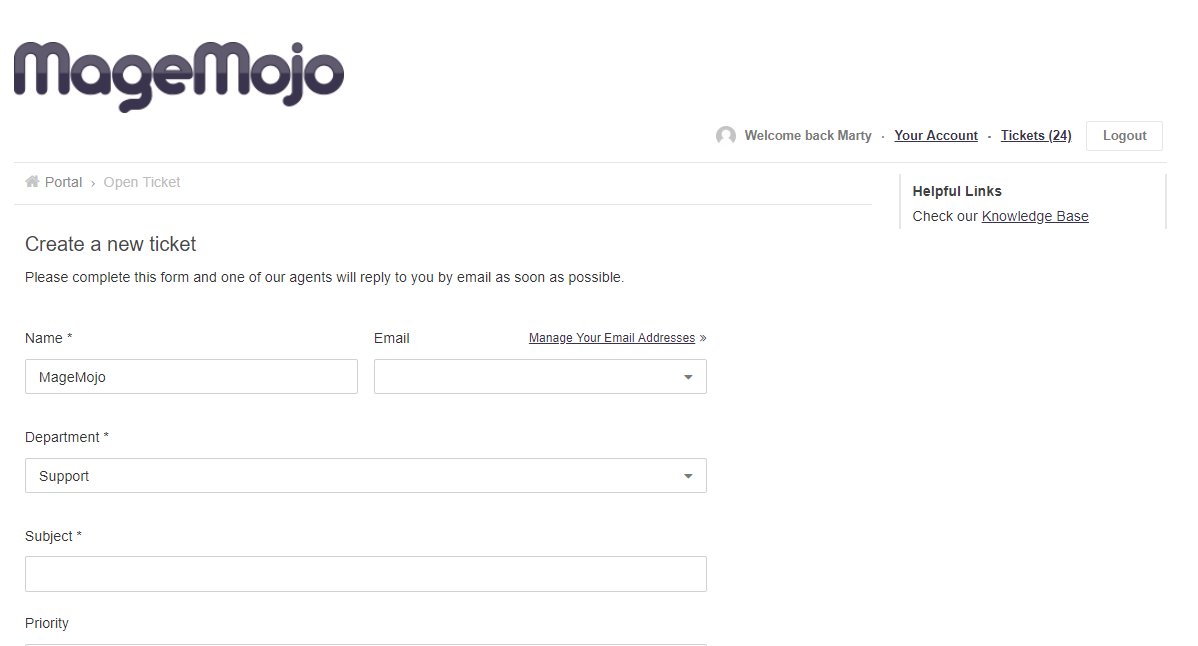 Here you can fill out the form to quickly send a support request, or you can click the Tickets link near the top right to view all your current tickets.
In the Tickets area you can view open and resolved tickets for later reference
Two additional fields are also required Category and Priority.  Categories help us quickly assess your issue based on the topic. Priorities determine if we need to check right away. Please note that abuse of the priorities by labeling non-urgent issues as production down will be noticed.