How To Contact MageMojo Support
Support Portal
As of May 28, 2018, all support tickets must be submitted via the Tickets portal. Support may no longer be submitted via email so that we can better track and route requests according to severity and purpose.
Our portal allows for:
Automatically verifies identities
Improves resolution time on our end by categorizing tickets by server/website name, category and priority.
After logging into MageMojo.com, go to Tickets which shows past tickets and allows new tickets to be submitted.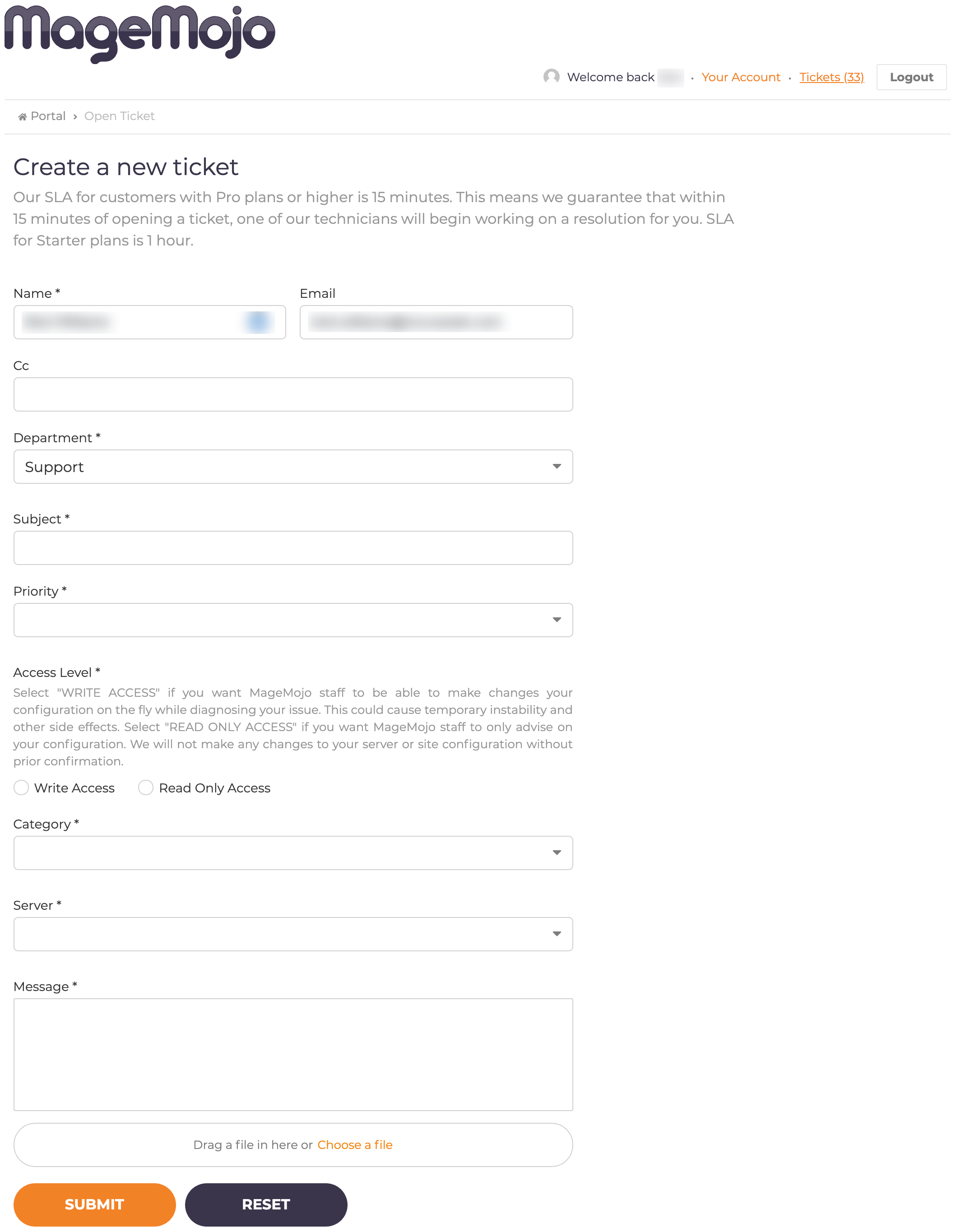 Please note that abuse of the priorities by labeling non-urgent issues as "production down" will be noticed.